Contingency Planning & Outsourcing, Inc.


Software and Services for Disaster Recovery, Business Continuity,
COOP and Emergency Management
•
Emergency Response Plan Development Service -

designed for quick
development and implementation of an Emergency Response Plan (ERP)
using the CPOtracker system. This ERP can be developed and put in
place in less than two weeks. It is intended to establish an
infrastructure of teams, resources and supporting information that will
allow your organization to effectively respond to any disaster situation.
The ERP can become the foundation for subsequent development and
management of Disaster Recovery, Business Continuity, COOP and
Emergency Management Plans.
•
Business Impact Analysis -

The building block for the development of a complete continuity program, our
BIA is a comprehensive review of your application system environment, the results of which drive your
recovery strategy and subsequent investment in your continuity capability.
•
Managed Services -

CPO will maintain your business continuity and disaster recovery plans using our
CPOtracker planning software tool. We will provide you with Readiness Reports and updated plans on a
scheduled and/or on-demand basis. The client may bring the CPOtracker system in-house at any time and
continue to maintain the plans themselves with whatever level of ongoing support desired. Whether the
client already has plans or retains CPO to develop their plans, a Managed Service arrangement is a cost
effective solution to keeping plans current and overseen by a certified business continuity professional.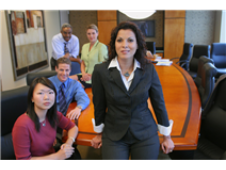 CPO can assist any organization at whatever level they need to become prepared and stay prepared
for any potential emergency and/or disaster.

•
K-12 Safe Schools Planning -

While we have a proven methodology and software tool, we also know
how important support is in applying the methodology and system to your individual district and schools.
CPO provides training and application support as well as a Help Desk to ensure success. We realize that
developing and maintaining Safe Schools and Emergency Plans is not a "one-time" project, but rather a
living, ongoing effort.
•
Higher Education -

CPO has been effectively assisting the education sector in developing and maintaining
Disaster Recovery, Business Continuity and Emergency Management Plans for over 7 years. The same
methodology and system has been in use effectively assisting some of the nation's largest companies for
over 15 years. Yes, they have the same problem; developing and keeping Plans current.









© Contingency Planning & Outsourcing, Inc. 2016